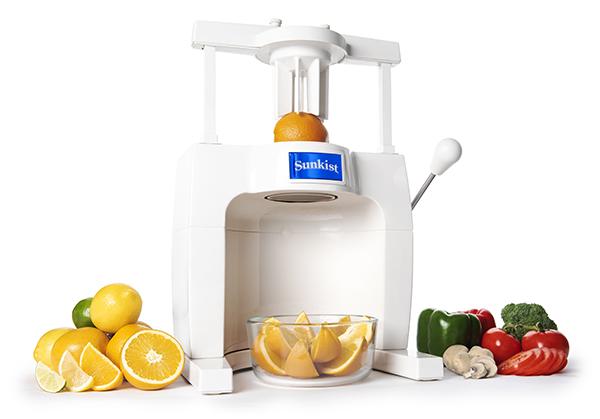 Commercial Sectionizer
Description
First patented in 1974, the Commercial Series Sectionizer allows you to not only sectionize citrus fruits, but also wedge apples and pears, slice tomatoes and mushrooms for sandwiches, or wedge them for salads. The machine can also slice or wedge ...
Details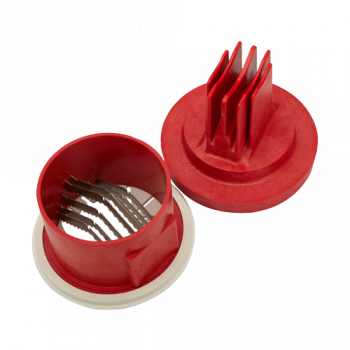 The Sunkist Commercial Blades
Extra-sharp blades ensure that fruit and vegetables will be cut with ease, saving you valuable time! We offer a variety of high-quality, stainless steel blade cups to fit your every need, including blades designed for apples, tomatoes, slicing into 6 pieces, as well as 4, 6, 8, 10, single pieces or 3-1 wedging!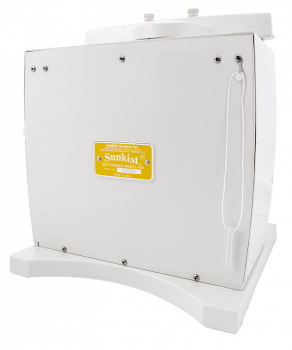 Sunkist Quality Guaranteed
Sunkist first sprouted in 1893 and has been a household name for citrus fruits ever since. We have been solving food service industry challenges with practical and cost-effective equipment for decades! Sunkist ensures that you are well-equipped with long-lasting equipment that you can count on every day. We are so sure that this sectionizer will last for years without breaking, that we offer a one-year warranty!
Commercial Sectionizer Product Demo