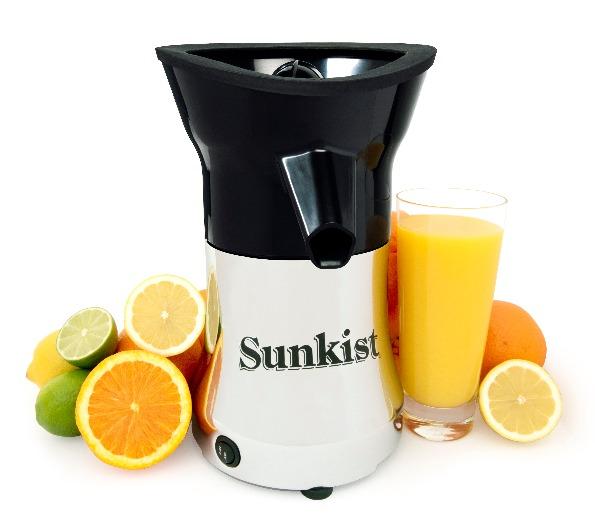 Pro Series Juicer PJF-A1
Available in either black and chrome, or orange and chrome, the Pro Series Juicer is as easy to clean up as it is to use! The three corrosion-proof juicing components, including the polycarbonate dome and spout, lift off into dishwasher-safe parts. Weighing only 12 pounds, The Pro Series Juicer is 110v or 120v compatible, and has a patented processing system that systematically separates the juice from the pulp. It is a perfect example of the Sunkist quality that you've come to know and trust. We have also included a one-year warranty with your purchase, to protect against any unlikely breakdowns.
2 WEEK LEAD TIME
Details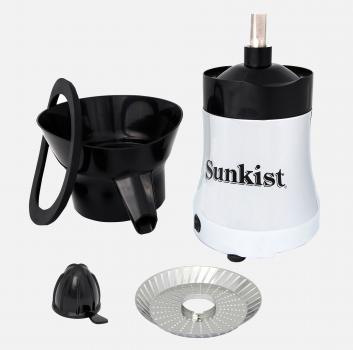 High Performance Juicer
Get more juice in less time and with less waste with the Pro Series Juicer. Modeled after our Commercial Series Juicer, this Juicer is made to keep going at peak efficiency without stopping. With simple straining and instant pressure activation the Pro Series gets you the most juice from every piece of citrus.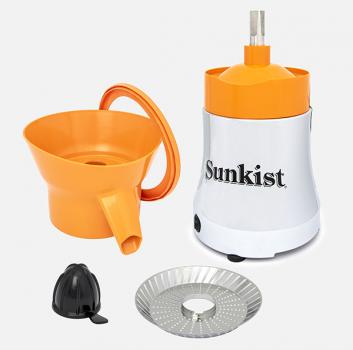 SUNKIST QUALITY GUARANTEED
Sunkist first sprouted in 1893 and has been a household name for citrus fruits ever since. We have been solving food service industry challenges with practical and cost-effective equipment for decades! Sunkist ensures that you are well-equipped with long-lasting equipment that you can count on every day. We are so sure that this juicer will last for years without breaking, that we offer a one-year warranty!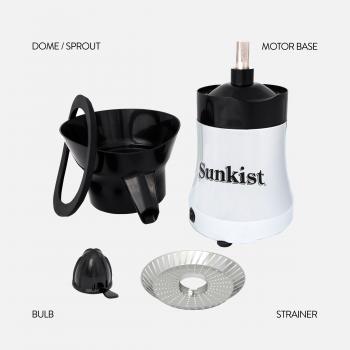 Cleaning Instructions
Unplug the cord from the electrical outlet.
Remove the bulb, strainer, place the appliance on a firm and level surface, and with both hands slap the plastic black dome pushing upwards. Do this 2-3 times until the dome/spout has been removed from the motor base.
Clean the bulb, strainer, and Juicer dome/spout by using warm soapy water. Dry all parts. Parts are Dishwasher safe.
Clean the motor base by using a moist cloth. Never immerse the motor base in water or rinse it under running water.