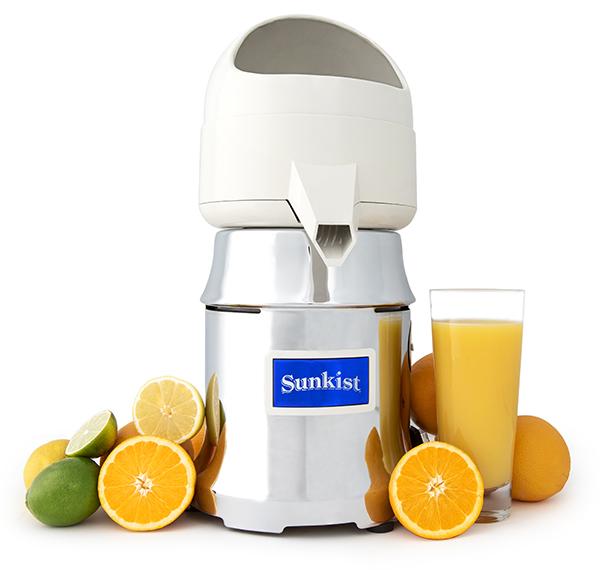 Commercial Series Juicer J-1
The Sunkist Commercial Juicer has a quiet, heavy-duty, high-torque motor that efficiently extracts the maximum amount of juice from the pulp, with a 20 gallon-per-hour capacity. This citrus juicer comes with three interchangeable extracting bulbs for oranges, lemons/limes, and grapefruits. The juicer's plastic dome, spout, and support bowl are all removable and dishwasher safe.

Specs: 31 lbs. — 115V — 3450 RPM.
Delivery Subject to Availability
Details
Commercial Juicer Product Demo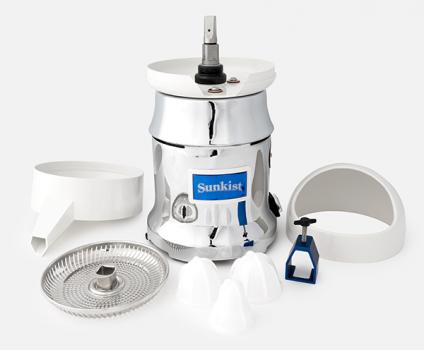 High Performance Juicer
The revolutionary design of our high-torque, metal, oscillating strainer ensures that you get the maximum amount of juice out of every piece of citrus fruit. It exceeds the demands required for restaurant use. This quiet, heavy-duty, durable strainer is able to oscillate at an astonishing 3,450 times per minute. It sets the new standard for commercial-grade juicing equipment.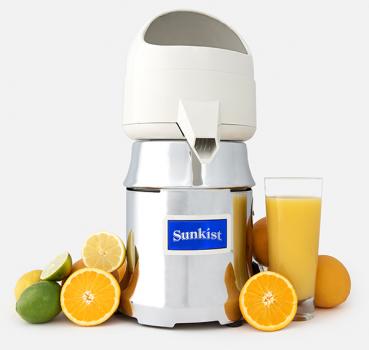 SUNKIST QUALITY GUARANTEED
Sunkist first sprouted in 1893 and has been a household name for citrus fruits ever since. We have been solving food service industry challenges with practical and cost-effective equipment for decades! Sunkist ensures that you are well-equipped with long-lasting equipment that you can count on every day. We are so sure that this juicer will last for years without breaking, that we offer a two-year warranty!