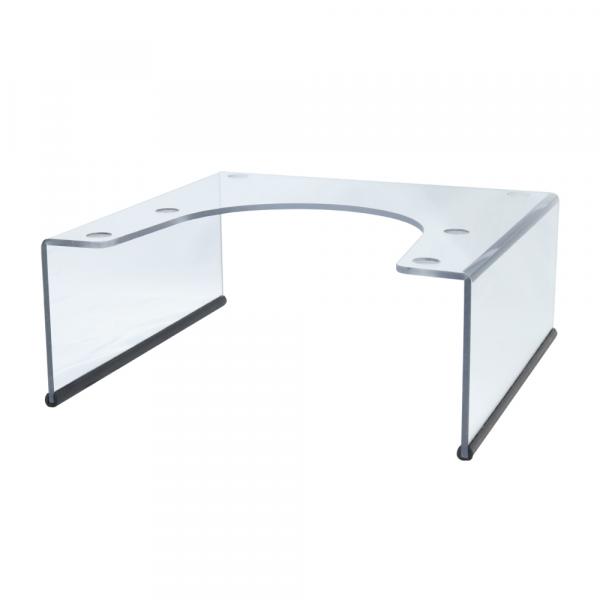 Production Stand for Commercial Sectionizer
The Sectinoizer Production Stands add versatility to our popular Commercial Sectionizers. It elevates the Commercial Sectionizer more than 5" to fit food trays and pans. It can also streamline food preparation and improve the sectionizer's ergonomics. It's specially designed to fit Sunkist Commercial Sectionizer with indentations to keep the sectionizer in place and it comes with two rubber strips to keep itself in place on most surfaces.
Made with high-quality quarter-inch thick impact-resistant Plexiglass.
Comes with two (2) anti-slip strips that hold on to most surfaces.
Fits Sunkist Commercial Sectionizer only
Fits food pans and trays up to 5 1/2" tall and 14" wide, or round containers up to 15" tall and 9" wide.
Details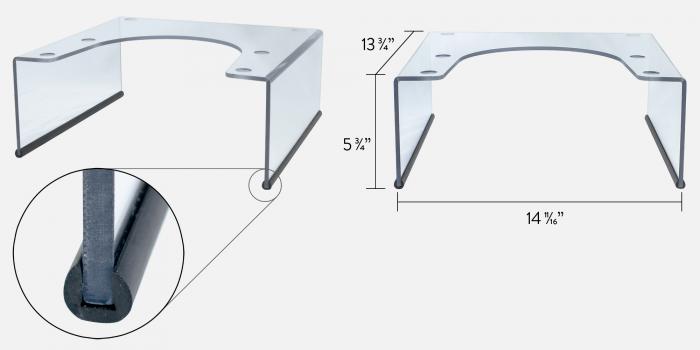 Fits Most Food Trays and Pans for Food Preparation
Made with impact-resistant Plexiglass.
Provides a stable platform for working with food tray and pans or round storage.
Anti-slip strips that hold on to most surfaces.
Can be removed and reattached for easy cleaning.