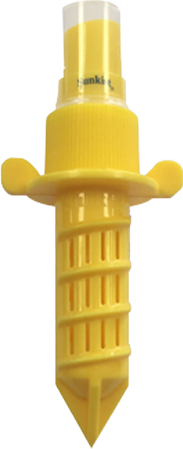 Mister #500-003-001
The Sunkist Citrus Mister can be used to easily and quickly extract juice from fresh citrus (lemon, lime, orange, etc.) and can be sprayed as needed onto food and into beverages to acquire a desired taste.
Simply twist the Sunkist Citrus Mister into fresh citrus, remove the clear plastic cover and spray for desired results.
All components of the Sunkist Citrus Mister are comprised of food grade materials.