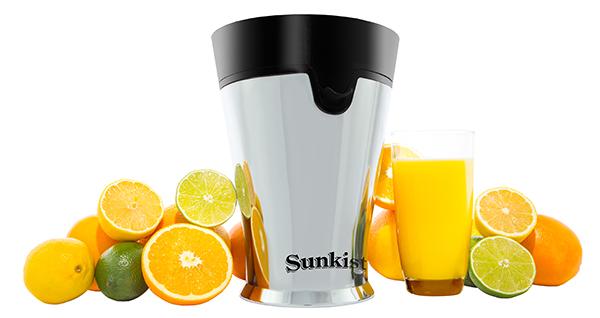 Signature Series Juicer
The smaller Signature Series juicer offers the same Sunkist® quality you've come to expect with attractive entry level pricing. It's compact size projects a small footprint of 10 ¼" (26cm) tall by 7 ¾" (20cm) diameter, weighs 10 lbs. (4.5kg), yet is engineered to extract 5 gallons (19 liters) of juice per hour, by way of its high torque direct-drive motor. It features quick and easy cleaning with 3 lift-off dishwasher safe parts. And of course…..is crafted in the USA. Sunkist® quality, yet competitively priced. When only the best will do.
Intended for Residential Use
Details
High Performance Juicer
Fast and powerful in a small easy to use package, the Signature Series Juicer does more with less space. With 1 step operation and easily removable dishwasher safe parts, fresh juice has never been simpler. The quiet, heavy-duty strainer separates pulp, giving you the most juice out of each piece of citrus fruit.
SUNKIST QUALITY GUARANTEED
Sunkist first sprouted in 1893 and has been a household name for citrus fruits ever since. We have been solving food service industry challenges with practical and cost-effective equipment for decades! Sunkist ensures that you are well-equipped with long-lasting equipment that you can count on every day. We are so sure that this juicer will last for years without breaking, that we offer a one-year warranty!